Manchester City football club has announced plans to increase the capacity of the Etihad Stadium as much as 12,500 seats.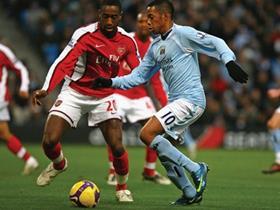 The club has launched a consultation with fans and local residents, ahead of lodging a planning application by the end of this year.
The capacity of the Etihad Stadium is currently around 47,500.
The club is proposing two expansion options: the expansion of the South Stand alone (phase 1), to increase match day capacity to around 54,000; or expand both the South and North Stands at the same time (phases 1 and 2), to increase match day capacity to around 60,000.
The club said its current intention was to first proceed with the development of the South Stand.
However, it said a phased or concurrent approach - pursuing the additional construction of an extension to the North Stand - remained a possibility.
This proposed expansion of would allow the club to introduce a new season ticket for £299 - which would be the lowest in the Premier League.
The questionnaire also asks fans of both Manchester City and other football clubs for their views on the possible relocation of visiting fans.
Pete Bradshaw, Head of Infrastructure & Corporate Responsibility; said: "Manchester City Football Club strives to provide its supporters and visiting fans with one of the best possible match day experiences in the Premier League and European football.
"Games are selling out frequently prior to going on open sale and there is rising demand from supporters for more season tickets, match day tickets and premium seating. This is why we are considering these expansion proposals.
"We will be in touch with every fan who would be potentially affected by the changes in phase 1, and we encourage fans, residents and anyone who has a point of view, to visit the exhibition in person or online and tell us what they think."