A man has been killed and two others injured after an accident on a building site in south-west London this morning.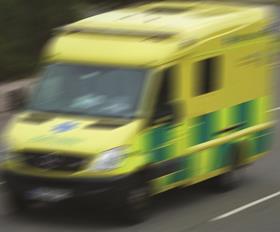 A spokeswoman for the Metropolitan Police said emergency services had been called to a building site on Upper Richmond Road, Putney, at around 10am today, after a man had fallen from scaffolding.
She said the man was treated at the scene by paramedics but was pronounced dead at the scene soon after.
She said the other two men were treated for injuries, with one taken to hospital with injuries that were not life threatening and the other treated for minor injuries
She said: "At this stage it appears that a man fell from a platform at the site and made contact with the other two on the way down."
She said inquiries were continuing and the Health & Safety Executive had been informed.
The site, formerly an office block, is being redeveloped into a luxury residential scheme by developer St James.
A spokesperson for St James' owner Berkeley said: "This morning we were alerted to an incident at St James' Langham Square Development.
"It is with great sadness that we learned that a sub-contractor had been fatally injured.
"We are investigating this incident as a matter of urgency. Our sympathies are with the family of the contractor at this time."