Development in Wembley due to complete in 2019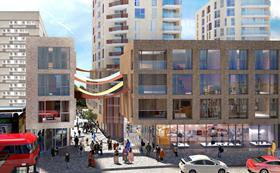 M&G Real Estate is to invest £67m in the development of 148 Build-to-Rent homes near Wembley Central Station in North London.
Sunbel Development will build the properties on Montrose Cresent – a minute's walk from the transport link – and are scheduled to be ready for residents by 2019.
They will have the choice of on, two and three-bedroom homes close to the Wembley Stadium regeneration site, and will also be a 15 minute walk from a new shopping centre development.
Alex Graves, head of residential investment at R&G Real Estate, said: People want to live in high quality homes, near to public transport with great facilities and amenities and this is what we continue to provide.
"M&G Real Estate has a substantial residential development pipeline which offers a major opportunity for institutional investors looking to capitalise on the UK residential sector."