Building's league tables show increase in turnover, but profit margins remain slim, despite economic recovery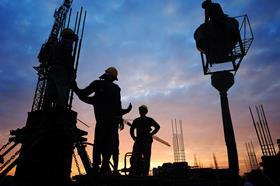 Average profit margins at the UK's biggest specialist contractors remain well under 2% despite two years of economic recovery, according to Building's league table of the UK's top specialists.
Analysis of the tables, which are provided by Barbour ABI exclusively for Building, shows that while the combined turnover of the biggest firms rose by 9.4%, the average pre-tax profit margin only grew marginally, from 1.57% to 1.67%. Meanwhile, the analysis showed that the number of staff at the firms grew by 3.67%.
Building's specialists league tables compile the 15 biggest firms by turnover in each of nine broad specialisms, with the figures taken from the most recent published company accounts. In total the 135 firms turned over £11.9bn and employed almost 60,000 people.
The average profit margin of the firms included large losses at a number of specialists, including Laing O'Rourke M&E subsidiary Crown House, steel firm Mabey Bridge, and groundworks business Keller.
Prater was named the biggest cladding firm, with Laing O'Rourke subsidiary Expanded the largest concrete firm. William Hare was the largest structural steel business, and ISG the biggest fit-out business.
Vince Corrigan, group director at the number one demolition firm, Keltbray, said the firm was remaining "very careful about taking care of cash".
"If we're going to invest further we need to be cash strong," he said.