Two Green Deal providers fall into administration just hours apart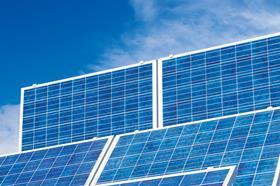 Solar panel and insulation installer Mark Group has entered administration, with the loss of over 900 jobs.
In a statement, the firm said: "On Wednesday Mark Group's managers bought the business from SunEdison and, after taking advice, have taken the regrettable decision to put the business into administration.
"This decision has not been taken lightly but the ongoing losses of the business meant it was our only option. The turnaround plan, which was already underway, focused on solar PV but the Government's recent policy announcements mean this is no longer viable."
Administrators from Deloitte have been appointed to the Leicester-based firm, which has made 939 redundancies.
Chris Farrington, one of the joint administrators from Deloitte, said: "Unfortunately, the company has sustained heavy losses due to structural changes in its core markets, which it has been unable to survive, despite some significant recent investment.
"With regret, the administrators are having to make a significant number of redundancies, but are working with remaining employees to secure an urgent sale of the ongoing business.
"Prospective purchasers are encouraged to contact the administrators as soon as possible."
Deloitte said all of the PV customer contracts are with parent firm SunEdison, not Mark Group, and SunEdison "will continue to look after our existing customers, honouring existing planned installations via our channel partners". The new build insulation business will continue to trade for a short period of time while a "sale of the business and assets is pursued".
Meanwhile another Green Deal provider, Climate Energy, also announced it has entered administration this week with administrators at FTI Consulting taking over.
All of the group's companies - Climate Energy Limited, Climate Energy Services Limited, Climate Energy Solutions Limited and Climate Energy (NFP) Limited – have ceased trading.
The firm posted a turnover of £46.8m in 2014 and, at the time of the administration, employed 128 people.
A spokeswoman for FTI said the "withdrawal of public subsidies is a contributory factor to the failure of the business", but added that the business "faced other challenges and attempts to diversify the business were also ultimately unsuccessful."
In a letter to subcontractors, Andrew Johnson at FTI said on behalf of the administrators: "The administrators are not in a position to continue to trade the companies following the administration.
"However, we are endeavouring to migrate the work in progress and orders to a potential purchaser.
"Discussions with a potential acquirer are ongoing and we will keep you appraised, given that we would expect them to desire an orderly completion of working progress.
"To the extent these discussions do not lead to a transfer we will liaise with relevant local authorities/housing associations to again look for an orderly process in relation to work in progress."
The letter added: "Unfortunately since the companies are in administration they are not in a position to make any payments to unsecured creditors at this time."
A Department for Energy and Climate Change spokesperson said: "All job losses are regrettable and we sympathise with those affected, but commercial decisions are a matter for the company concerned. Our priority is to keep bills as low as possible for hardworking families and businesses.
"Government support has driven down the cost of renewable energy significantly and these costs are continuing to fall. We are protecting existing investment and bill payers, while reducing our emissions in the most cost-effective way."