Michael Fallon looks set to take the construction brief at the business department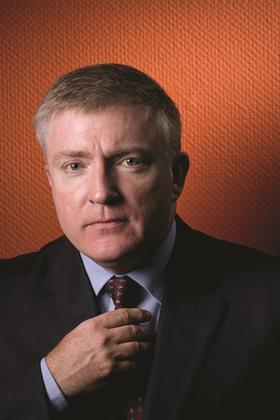 Current construction minister Mark Prisk has been appointed the new housing minister in place of Grant Shapps, who has been moved to chair of the Conservative Party, in today's government reshuffle.
Number 10 has announced that business minister Mark Prisk, who has held the construction portfolio in the Department for Business, Innovation and Skills, will take over the housing brief. Prisk is a former chartered surveyor.
Michael Fallon is to take Prisk's place at the business department, and may be given the construction brief as part of his ministerial responsibilities, although that remains unconfirmed.
Elsewhere, planning minister Greg Clark, who oversaw the delivery of the government's controversial planning reforms, has been moved the the Treasury. He is replaced by Nick Boles.
Grant Shapps, who has been housing minister since the government came to power in 2010, has been moved to replace Baroness Warsi as Tory Party chair.
Stewart Baseley, Home Builders Federation executive chairman, said: "We welcome Mark Prisk to the role. Whilst he has an unenviable in tray, it is clear that he understands the scale of the job in front of him with his background in the sector.
"We hope he will offer some radical ideas to transform the current housing and planning systems and tackle the housing crisis, providing economic growth and jobs, and strengthening communities across the country. In his previous role he undertook some positive work to reduce regulation, a commitment his Government has also made with regards to housing and something we hope he will now deliver on.
"We developed an extremely close working relationship with his predecessor Grant Shapps and look forward to doing the same with Mr Prisk and together tackling the issues with which we are faced."
David Orr, chief executive of the National Housing Federation, which represents housing associations, said: "We are delighted that housing has rightly risen up the political agenda in recent years. The National Housing Federation has long argued for the vital role housing has to play in driving growth and Mark Prisk's strong economic and business experience will prove invaluable in making that case. We look forward to working with him to get homes built and tackle the challenges in the housing market."
Meanwhile, Patrick McLoughlin has been appointed transport secretary, after Justine Greening was moved from the role.
McLoughlin, MP for the Derbysire Dales, was previously the chief whip and his appointment in place of Justine Greening has been widely seen as a move that will pave the way for the Conservative's to drop their opposition to a third runway at Heathrow. Greening, MP for Putney, campaigned against a third runway at Heathrow in the last election.
Greening has now been appointed secretary of state for international development.
In other moves:
Culture secretary Jeremy Hunt has been appointed health secretary, after Andrew Lansley was removed from the role
Former minister for the disabled Maria Miller has been appointed culture secretary
Transport minister Theresa Villiers has been moved to secretary of state for Northern Ireland
Former Northern Ireland secretary Owen Paterson has been appointed environment secretary in place of Caroline Spelman
Paul Deighton, an investment banker and chief executive of the London Organising Committee of the Olympic and Paralympic Games (Locog) will be given a peerage and join the Treasury team as "Minister for Economic Delivery"
Planning minister Greg Clark will be moved to the Treasury
Nick Boles replaces Greg Clark as minister for planning
Local government minister Bob Neill has been stripped of his role and heads to the back benches
More on the reshuffle as it emerges …