Private housing driving increase
Sales among construction products firms over the past three months have been much higher than expected, the Construction Product Association's (CPA) latest State of Trade survey has said.
A third of heavy side firms and nearly a half – 48% – of light side firms reported sales were up in Q3 compared to the previous quarter, which spanned the height of the covid-19 lockdown from April to June.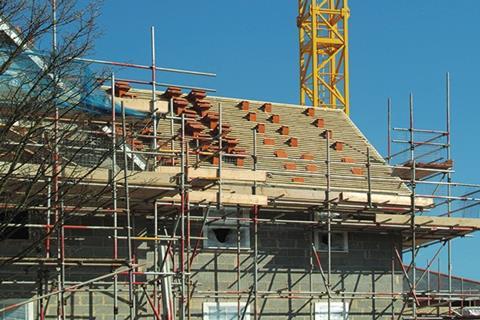 Just 13% of heavy side firms and 9% of light side firms expected sales in Q3 to rise in the CPA's Q2 survey in July, showing that the performance of the sector during the period surpassed expectations.
The CPA said the recovery had been driven by post-lockdown demand in the private housing sector.
Over half of all construction products firms expect their sales to rise before the end of the year, with 56% of both light side and heavy side manufacturers anticipating sales to increase over the next three months.
It follows a bruising second quarter which saw the weakest balances for construction products sales since the 2008/9 financial crisis.
But despite the easing of lockdown restrictions, more than three quarters of heavy side firms and over half of light side firms said sales were more than 5% down in Q3 compared to the same period last year.
And the survey showed how the long-term picture is far less certain, with 59% of heavy side firms and 29% of light side firms expecting sales to fall over the next 12 months.
CPA chief economist Rebecca Larkin said: "The Q3 survey captures the uncertainty over the recovery path for the economy and construction next year.
"There are already clear signs of differences in the outlook by sector, with house building subject to volatility as the stamp duty holiday ends and employment backdrop worsens, infrastructure benefitting from new and ongoing major projects, and commercial facing near-term unknowns over demand for office and retail space depending on how embedded homeworking becomes in future."
The figures come amid continued focus on e-commerce for construction products firms as the sector seeks to adapt to the post-pandemic market.
Nearly two thirds of heavy side firms expected an increased investment in e-business over the next year, up from 53% in July's Q2 report, although the number for light side firms has dipped to 43% from 50% in July.