Following profit warning and share price collapse, firm insists it's still on track to post £25m plus profits as it lines up interim chief executive for permanent role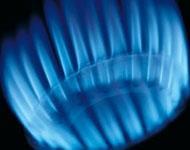 Contractor May Gurney remains on track to produce profits in excess of £25m this year, its finance director has insisted, despite a profit warning last week that saw the departure of the firm's boss and prompted a share price collapse of nearly 50%.
Speaking to Building, May Gurney finance director Mark Hazlewood said the problems revealed in an update to the City last week were "ring-fenced and contained" and that the firm remained on track to provide a strong set of results for the financial year, with profits in excess of £25m.
In the statement to the City on 6 September, the firm announced the departure of chief executive Phllip Fellowes-Prynne with immediate effect and warned that it would "significantly under-perform its original expectations for the current year".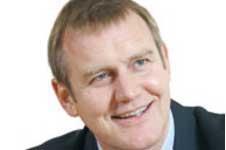 Hazlewood denied reports that Fellowes-Prynne (pictured) had been forced out by the board, insisting that he left by "mutual agreement", but admitted that his interim replacement, Willie MacDiarmid, who has been a non-executive director for three months, would likely be appointed on a permanent basis.
"I don't think I'm letting any secret out to say Willie is keen to be considered and that's how we would like to see it work," he said.
Shares in May Gurney fell more than 40% on the news of the profit warning to just over 130p, wiping almost £66m off the value of the company. The share price was down to 114p - a fall of 48% - by close the following day (7 September). On early trading this morning the price had edged up to 119p - still down 46% on its level prior to the announcement.
Hazelwood said the collapse in the share price was "very disappointing", but said people had "read too much into the announcement". "It's no surprise that when a company issues a profit warning the price tends to go down rather than up, but the size of the drop is very disappointing," he said.
"We expect and hope it will start to claw its way back to a more representative value for the business in due course," he added.
In the statement the firm said had "on-going difficulties" within its Scottish Utilities business as Scotia Gas Networks looked to use more in house labour and reduce its outsourcing. Hazlewood said this would hit around £20m of revenues. "We don't see that disappearing totally, but we do see the vast majority shrinking away," he said.
Hazlewood said the firm was now targeting more gas replacement work in England in order to help make up the revenue loss, but admitted the fall in Scottish work would lead to job losses, though it was "too early to say how many".
The firm said it was also experiencing "significant exiting costs" as it ran down its Facilities Services division and had set-aside a £10m one-off charge to cover the costs, which Hazlewood said was aimed at ensuring that any future liabilities were paid off "once and for all". He said there were no plans to restructure any other part of the business or sell off any divisions.
The firm said it was also facing some serious operational issues within two long-term MaGos waste and recycling contracts, after failing to meet targeted margins, which Hazlewood said was due to "it just taking us a longer time to get things up and running and operational then we expected".
In its results to the year ending 31 March 2012, the firm reported a pre-tax profit of £28.4m - up 17% on the previous year - with revenue up 22% to £695.3m
Last week the firm said it the underlying performance of the rest of the business was "sound" and it had an order book of £1.5bn, with £86m of new work and £50m of contract extensions won since 31 March.
Hazlewood insisted the firm had a cash strong position, despite recently extending payment terms from 45 days to 60 days for materials suppliers on its contracts. He said the move was aimed at aligning the payment terms of the firm's clients with those if its customers.
"We had developed a habit over the years of paying out to a client before we'd been paid by our customers, which was not a terribly grown up way to run a big business. So now we are trying to align our payment terms with those that we receive from our customers," he said.
"We've got a good strong cash position and we've got plenty of headroom in our facilities with the banks," he added.