Investment will support construction of over 1,000 homes, a third to be factory-built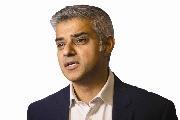 Mayor of London Sadiq Khan has invested £25m into an affordable housing scheme which will deliver hundreds of new homes through off-site construction methods.
The funding will support delivery of 1,059 affordable one and two-bed homes, with a third expected to be built in a factory.
They will be built by affordable housing developer Pocket Living, which provides homes for first-time buyers and are sold at least 20% cheaper than market sales.
Construction work on the homes will start by March 2021.
The funding from the mayor, all of which will be paid back in full by the end of the next decade, will help finance ongoing site purchases for development.
Pocket typically builds high-density flats on small brownfield sites and uses off-site construction to speed up delivery.
The cash injection comes from the mayor's £3.15bn Innovation Fund, and will be used alongside £33.5m of funding from the Homes and Communities Agency.
Khan said: "I am working with Pocket Living to build more than a thousand homes for first-time buyers, using the latest off-site construction techniques to provide attractive and affordable homes as quickly as possible. I will continue to use more of my £3.15bn of funding to invest in innovative schemes like this to build the genuinely affordable homes Londoners need."
Marc Vlessing, chief executive of Pocket Living, said: "We are proud to receive the Mayor's backing for Pocket Living's award-winning approach to design and the use of modern methods of construction."