Industry leaders believe DECC closure may integrate sustainability more into industrial strategy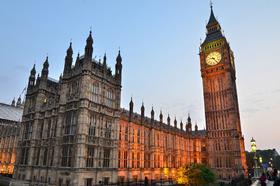 Industry leaders have given a cautious welcome to Theresa May's move to merge the government's business and energy departments, but warned the move must not come at the cost of meeting climate change targets.
In a radical reshuffle that shocked Westminster watchers, May shut the eight-year-old Department of Energy and Climate Change (DECC), rolling its responsibilities into a beefed-up Business, Energy and Industrial Strategy department led by former communities secretary Greg Clark.
The decision provoked an immediate backlash, with former Labour leader and ex-DECC minister Ed Miliband branding it "plain stupid", while Friends of the Earth damned the "shocking" decision, adding: "It appears that the new prime minister has already downgraded action to tackle climate change, one of the biggest threats we face."
But construction industry leaders have since told Building the newly merged department could raise the profile of energy and climate change policy, as part of May's focus on creating a joined-up industrial strategy.
Rob Lambe, managing director of Willmott Dixon Energy Services, commented: "The reality is DECC as a department was finding itself having less and less power.
"On face value it could be seen as a retrograde step [to abolish DECC], but in reality it could be a bit more joined up now."
Meanwhile, a Whitehall insider told Building: "This move puts energy and climate change policy back into the mainstream."
Richard Twinn, policy adviser at the UK Green Building Council, said the sustainability sector would welcome Clark's appointment "as he's the most progressive of the potential candidates, in that he understands the area".
A DECC spokesperson confirmed "all of our current commitments and obligations" would transfer across to the business and energy department, including construction policies like the Energy Company Obligation and the Renewable Heat Incentive.