Administrator finds funds to pay 61% of value of trade creditors' bills, while around half the firm's 155 staff have been made redundant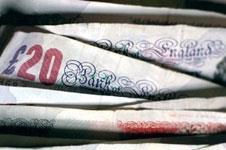 The collapse of groundworks specialist McArdle has left trade creditors £5.3m out of pocket, according to a creditors' report by administrator PwC.
PwC has found funds to pay 61% of the value of trade creditors' bills – or £8.2m out of £13.5m owed – leaving the £5.3m shortfall.
PwC was appointed administrator of McArdle on 22 April, along with parent company Mercier Holdings and sister companies McArdle Plant Hire and McArdle Waste Services.
PwC said in its report that it is negotiating with one interested party for the purchase of all the companies. If this is not successful the firm will be broken up and sold piecemeal.
Berkshire-based McArdle was one of the UK's largest groundworks specialist. The 40-year-old family firm had a turnover of £63m in 2011 and an operating profit of £2m.
The firm employed 155 staff – 84 have been retained to assist with continuing trading, while the remaining 71 have either been made redundant or resigned.
PwC is continuing to trade two of McArdle's contracts on Heathrow Terminal T2B – due to complete in August 2013 – and M25 motorway improvements – due to complete in July 2013.
The report said McArdle went under due to a number of issues, including a decline in trading, non-integration of an acquisition, the underperformance of the waste division and a disconnect between operations and finance.
PwC was engaged to carry out contingency planning on 26 March 2013 prior to being appointed as administrator on 22 April 2013.
McArdle's work in recent years has included several major road and motorway schemes and hard landscaping and ground works carried out on the Olympic Park, a project for which the firm was honoured by Downing Street in 2010.