Mark Baseby has been with the firm since 2000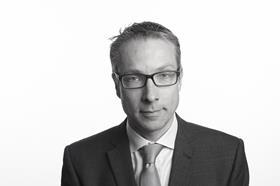 Consultant McBains has appointed Mark Baseby to director of its architecture team.
Baseby (pictured), who started with McBains in 2000 as an architect, was most recently a project director for the firm.
He has led on a number of projects for McBains including BAE Systems' new training facility at the defence giant's submarine yard in Barrow, the new divisional headquarters for Lancashire constabulary and the expansion of Windsor Boys and Girls Schools.
As director of architecture, Baseby will take the lead on a number of residential schemes, and projects for BAE, as well as being responsible for developing the blue light and custodial sector.