Populous-designed scheme set to go ahead after internal challenge is defeated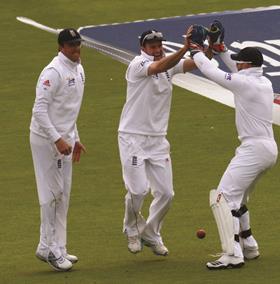 Marylebone Cricket Club members have voted overwhelmingly in favour of the £200m scheme to redevelop Lord's cricket ground.
The scheme, designed by Populous, will increase Lord's capacity to 32,500 and include new catering and retail facilities.
A splinter group, the MCC Reform Group, had called the vote arguing for an independent inquiry to be established to decide the best possible plan.
The reform group expressed concern that the club had rejected a £100m offer from property developers to build over disused railway tunnels at the Nursery End, even though this scheme would have lost the club 10% of its land.
The MCC had argued that this loss of land would be detrimental to the club, as they would lose space they could have otherwise used to expand in the future.
At a vote held last night, 6,191 MCC members voted to support the club's masterplan with only 20.1% of votes supporting a re-evaluation.
Following the vote, MCC president Mike Gatting said: "We must stop looking back and unite behind the excellent team we have in place to ensure Lord's is the world's finest ground for years to come."
The club now expects to submit a planning application for the Warner Stand within the next two to three weeks, with a view to completion in 2016.