TV presenter yet to make statement about future of HAB Housing business after liquidation of HAB Land
Television presenter Kevin McCloud has remained tight-lipped over the future of his HAB property empire in the wake of three HAB firms being put in to liquidation.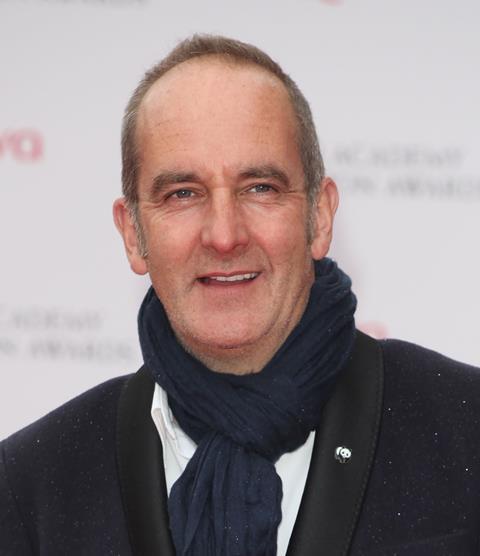 The presenter of Channel 4's Grand Designs founded HAB Housing, on which he remains a non-executive director, in 2007. The idea, according to the business, was "to challenge the way identikit volume housing was built in the UK".
Last week three other HAB businesses – HAB Land, HAB Land Finance and BAH Restructuring – were put into voluntary liquidation with the appointment of KPMG.
These firms were all set up within the past five years to raise money – often by crowdfunding – to buy and own development sites, and McCloud has not had a direct role in these firms since 2018.
The original HAB Housing business, which oversees design and construction on HAB schemes, and two half-completed developments – HAB at the Acre and HAB at Lovedon Fields – are continuing to trade.
But a spokesperson for HAB Housing, contacted by Building's sister title Housing Today, said McCloud did not have any comment to make at this time on the future of the business. The spokesperson said that HAB was a separate entity and not part of a group of businesses alongside those that went in to liquidation.
Following the announcement by KPMG of the liquidations, Simon Bullock, one of HAB Land's Directors, put out a statement saying that HAB Housing remained unaffected "at this time". He said there would be a "what we hope to be, temporary pause" in work on the half-finished schemes, but that the situation "remains fluid and under review."
"It is with regret that we have come to this decision [to place three firms in to liquidation]," he said. "We continue to explore all options to enable theses sites to be fully completed."
HAB's schemes have been hit by lengthy delays, with a local councillor last month saying Lovedon Fields resembled "a bomb site". Investors in both the firms now in liquidation, and HAB Housing, have complained that they have not received promised returns.
Previously McCloud had not attempted to deny the problems, publicly apologising to home buyers and investors in March for the delays. In August he told the Guardian that he stood "shoulder to shoulder with those who have lost money," and that he "will of course do everything in my power to improve the current situation."
McCloud, who acted as expert adviser to wannabe homebuilders in the Channel 4 programme Grand Designs, added at the time: "I've learnt that business is really tough and that, even if you have an inspiring vision, skilled team and strong backing, other circumstances can pull the rug from under you."