Project in Felixstowe covers two million sq ft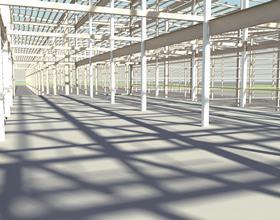 McLaren Construction has been appointed principal contractor on Uniserve's 'super' distribution centre at the Port of Felixstowe.
The construction value is believed to be around £100m on the two million square foot centre, which will provide delivery and collection services to the UK and Europe.
Construction is to begin this year and the centre, once completed, will spread over four floors accommodating more than 150,000 racked pallet positions.
Phil Pringle, managing director at McLaren Construction – UK & UAE, said that McLaren were looking forward to increasing their position in the distribution sector and using their expertise "on the delivery of what will be a high profile and state-of-the-art facility for Uniserve and a prominent development in Felixtstowe."
Earlier this year McLaren were awarded won a trio of contracts worth £40m in Milton Keynes and Daventry for warehouse developer IDI Gazeley.