Figure grows by a quarter as operating profit inches up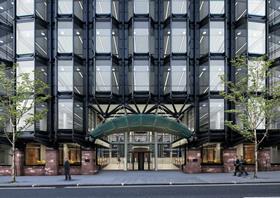 McLaren Construction Group has seen turnover grow by a quarter to exceed £600m having seen no knock-on effects from Brexit.
Announcing its financial results for the 12 months for the year to 31 July 2017, turnover surged 25% by £119.8m to £600,3m, with the firm's overall company revenue increasing at an average rate of 9.8% per annum in the past five years.
Operating profit creeped up to £4.4m from £3.6m in the previous year, with gross margin increasing from 5.3% to 5.6%.
The contractor said its forward order book continues to look "robust", with 100% of turnover secured for 2017/18, and turnover forecast to exceed £600m again.
Kevin Taylor, chairman of McLaren Group, said: "The outlook for McLaren Construction in the UK and internationally is positive, and the business is now strongly positioned to grow.
"We have not detected any distinct slowdown in either business or enquiries since Britain voted to leave the European Union. In fact, in those situations where we had anticipated contracts being cancelled or delayed, clients have chosen to proceed. Of course, in light of industry-wide economic concerns, we'll remain cautious for the longer duration."
In May, McLaren won the contract to completely refurbish and fit-out New Bracken House in the City of London (pictured), which will see the Financial Times return to its former headquarters in the Square Mile.
It said its commercial portfolio remained "strong", with the completion of the back to shell refurbishment of Belmont, a 250,000ft2 office building for Aviva in Uxbridge, as well as Herbal House, a 150,000ft2 commercial development for Aerium in Farringdon.
Ongoing commercial projects include an £18m office development for Grosvenor Estates, and 199 Farringdon Road, a £40m commercial building for Viridis Real Estate.