Escobedo is the youngest ever architect to design the Serpentine Pavilion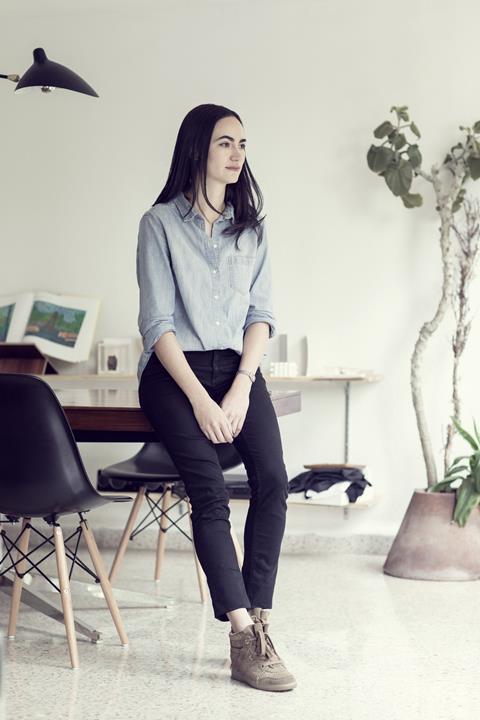 Mexican architect Frida Escobedo has been chosen to design this year's Serpentine Pavilion, which will be located in London's Hyde Park.
Escobedo (pictured) is the youngest architect to be commissioned to design the temporary summer structure.
She founded her practice in Mexico City in 2006 and has worked on projects including the extension of the La Tallera Siqueiros gallery in Cuernavaca, Mexico and Stanford University's Graduate School of Business in California.
The Serpentine Gallery said her design for the Serpentine draws on the subtle interplay of light, water and geometry to create an atmospheric enclosed courtyard and the domestic architecture of Mexico and the Prime Meridian line at London's Royal Observatory in Greenwich.
It will be comprised of two rectangular volumes positioned at an angle with the outer walls aligned with the Serpentine Gallery's eastern façade.
The gallery will feature a celosia – a traditional breeze wall common to Mexican architecture – made from a lattice of cement roof tiles that will diffuse the view out into the park transforming it into a vibrant blur of greens and blues. British materials will be used for the project.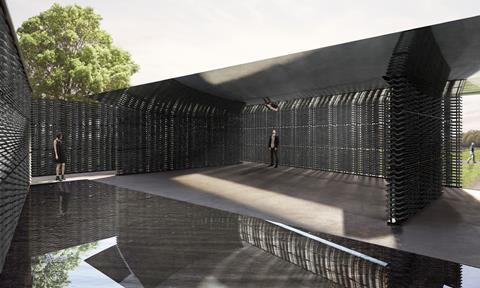 The pavilion will also feature two reflecting elements to emphasise the movement of light and shadow inside the pavilion over the course of the day.
The curved underside of the canopy will be clad with mirrored panels, while a triangular pool cast into the pavilion floor will trace its boundary directly beneath the edge of the roof, along the north axis of the Meridian.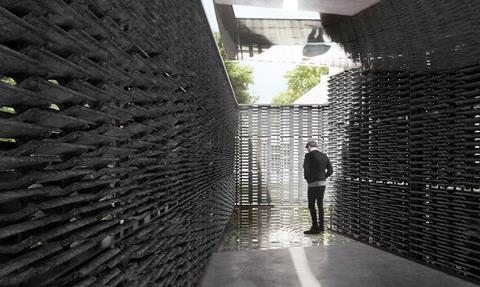 Escobedo was selected to create this year's pavilion by Richard Rogers, David Adjaye and the Serpentine Galleries artistic director Hans Ulrich Obrist and chief executive Yana Peel.
She follows on from last year's tree-inspired design by Francis Kéré and the 2016 pavilion by Bjarke Ingels which was the most visited architectural and design exhibition in the world that year.