Miller has returned to profit in the first half of the year, after posting a £52.9m loss for 2011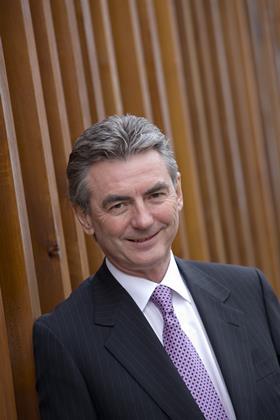 Reporting its results for the six months to 30 June 2012, the firm said group revenue had grown by 7% to £262.5m, while pre-tax profit increased to £0.4m, following a loss of £52.9m for the same period the previous year.
Revenue in the group's construction business was slightly lower at £113.1m (2011: £115.6m), with an operating loss of £0.8m (2011: profit £1.4m) due to increased business development expenditure, which was focused on boosting the firm's 'end to end' property solutions for clients.
The results showed a strong performance in the firms housing business, with revenue of £124.8m – up from £124.3m the previous year. Total housing completions for the period stood at 821, with an average selling price of £170,000 – up from £154,000 the previous year.
Keith Miller, group chief executive, said: "I am pleased to report that the Group has delivered a strong performance during the first half of 2012 and returned to profit. Trading has remained steady; both turnover and total housing volumes are at the same level as last year against the backdrop of challenging market conditions.
"Looking ahead to the second half of 2012 and beyond, we are poised to increase turnover in line with the Group's expectations. A particular highlight for the Group is that to date the Construction order book is already 34% ahead of December 2011 levels at £805m.
"We are also continuing to invest in high quality land and we anticipate spending £55m on new housing land during the remainder of the year which will support further sales outlet growth into 2013 and beyond.
"However, any real improvement in housing starts will only arise if there is a change in lenders' strategies regarding the availability and pricing of mortgages. In March of this year, we secured a strong investor group led by GSO. This enables us, with our well diversified business, to take advantage of opportunities in the UK housing, property and construction markets."