Contractor working across five university campuses on refurbishment and new build projects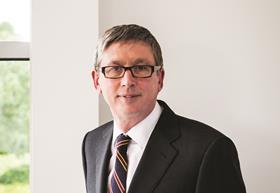 Contractor Miller Construction has been appointed to deliver a package of five university upgrades worth over £57m.
The firm will build a mixture of new building, refurbishment and remodeling on campuses across the country.
At Bath Spa university it will design and build 561 residential accommodation units and a new energy centre to a BREEAM 'Excellent' sustainability standard by the end of the summer of 2014.
At Manchester Metropolitan University it will delivery a new 4,000m2 students' union building including offices, meeting rooms, social spaces, a shop, café facility and a recreation studio.
The project will aim to meet the BREEAM 'very good' standard and is due for completion in the summer of 2014.
Meanwhile, at the University of Leeds and the University of Sheffiled it will undertake remodelling and refurbishment work on the geography school and the St George's campus respectively.
At the University of Edinburgh it will build the second half of phase two of the University's National Avian Research Facility development at its Easter Bush by the end of 2014.
Chris Webster, chief executive of Miller Construction, said the contracts showed the firm had "expertise" in building "world-class facilities to meet modern education needs".
He added: "Our approach is to focus on programmes of work with a select number of universities that recognise that the quality of the learning facilities and living environments provided are increasingly important elements in determining student choice."