Contractor and Capita bag £139m worth of contracts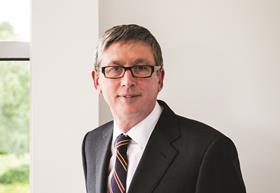 Miller Construction has secured contracts to build or refurbish 13 schools in the Leicester Building Schools for the Future (BSF) programme.
The schools are worth £139m in construction and ICT value, with Capita signed up to provide ICT services.
The schools will be delivered through the Leicester Miller Education Company (LMEC) – a partnership between Miller Construction, Leicester City Council, Semperian and BSFi.
The schools are mix of secondary and special educational needs schools.
The city schools included in the programme are New College, Babington Community College, Ellesmere Community College, Sir Jonathan North Community College, The Lancaster School, Keyham Lodge School, Millgate School, Moat Community College, St Paul's School, English Martyrs School, Hamilton Community College, Nether Hall School and West Gate School.
Chris Webster, chief executive of Miller Construction, said: "We are delighted to have reached yet another key milestone in the Leicester BSF Programme.
"This significant achievement has only been possible as a result of the determination and strong partnership between ourselves, Leicester City Council, LMEC, and the schools involved.
"We have either completed or are currently on site with eight schools in the programme and our site teams are looking forward to continuing their close working relationship with Leicester City Council, the schools and the local communities to deliver each of these projects safely and successfully."