Firm bags contract to construct jet-engine parts facility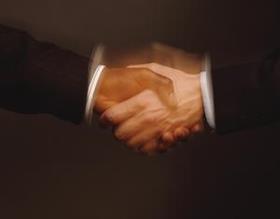 Miller Construction has landed the contract to build a multi-million pound Rolls-Royce factory in Sunderland.
The 20,000m2 facility, at Washington's Radial Business Park, will manufacture fan and turbine discs for jet engines and is expected to be ready for production to start late next year.
The construction contract, thought to be worth £35m, is part of a £950m five-year-investment programme on the part of the company.
Rolls-Royce confirmed that Miller would be building the plant, but declined to put a value to the construction contract.
Speaking at a ground-breaking event last week, Rolls-Royce deputy chief operating officer Alain Michaelis said the new plant was evidence of the company's commitment to growth.
"We are pleased to begin construction on this important new facility which will use some of the most advanced manufacturing techniques to produce high-tech aero engine components to power the most advanced aircraft operating today," he said.
The company said the fan and brake discs manufactured at the plant would be used in the Boeing 787 Dreamliner, the Airbus A380 and the Eurofighter Typhoon.