Warning over high cost of 'living wage' as contractor releases solid half year results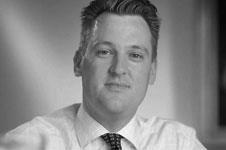 Interserve has posted a warning over the cost of the new national living wage to its business, as it posted a 19% rise in pre-tax profit to £33.7m for the first half of 2015.
The support services and construction group said profit rose on the back of a 16% increase in revenue to £1.56bn, up from £1.37bn for the same period in 2014. However chief executive Adrian Ringrose stated the new wage structure introduced in chancellor George Osborne's July Budget could cost the business between £10-15m a year in 2016.
Warning that the UK market remained challenging Ringrose said: "Market conditions in UK Construction have remained challenging although demand continues to strengthen and the expanded future workload is encouraging.
"We expect the premium to the National Minimum Wage announced in the recent Budget to have an initial adverse impact on margins in the UK Support Services segment of £10-15 million in 2016, receding over the next few years thereafter as the change is priced in to relevant contracts."
The firm said it was "considering a range of mitigating actions and have begun discussions with our clients accordingly", and would attempt to price in the new wage level to the cost of future contracts. Interserve attributed all of the impact of Osborne's "living wage" announcement to the support services business, with the majority of workers in construction earning above minimum wage levels.
Future workload for the firm increased 11% to £8.3bn from £7.5bn the year before with £2bn of contracts won during the first half of the year.
Key contract wins with both new and existing clients including London Underground, MTR Crossrail, KeolisAmey Docklands, B&Q, BS Stanford, BP Khazzan (Oman), RasGas (Qatar) and the Dubai Aviation City Corporation helped boost revenue figures.
Stephen Rawlinson, analyst at Whitman Howard, said the impact of the new wage "would raise a few eyebrows as it seems to be a very high number" and could have a read across to other contractors with large support services operations. "The read across is of course quite wide so it could be tin hats for Mitieand Mears, in particlar, as a knee jerk reaction," he said.
"Most sector companies already pay above the Minimum Wage to most employees but those exposed to cleaning, catering and healthcare will be the most affected and if the view is valid across other contracts it will affect future cashflows on many PPP/PFI contracts if they lack wage flexibility. We are puzzled by the size of the impact of the change in Minimum Wage and the lack of explanation from the company about actions it can take to mitigate the reduced profit."
Other contractors with support services businesses include Carillion, Kier and Wates.