Olympics minister's letter to David Cameron more than three months ago promised swift resolution to the ongoing problem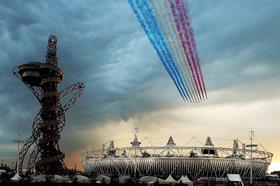 Prime minister David Cameron was told to expect a swift resolution to the problem of the Olympic marketing gag more than three months ago.
A previously unpublished letter from Olympics minister Hugh Robertson sent to Cameron on 8 May - seen by Building - said Robertson hoped to make an announcement "shortly" on a post-games solution.
Cameron previously wrote to Robertson (pictured) in January to highlight the concerns of a constituent, the boss of 2012 telecoms supplier STL, over the harsh restrictions on 2012 firms - an issue Building has consistently highlighted since the start of the year.
Robertson wrote: "I apologise for the delay in replying. However, we have no record of receiving your original communication in January."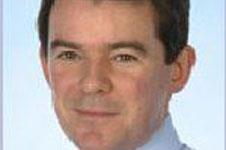 In the letter - which is partly hand-written - the minister discussed the No Marketing Rights Protocol, enforced by the London Organising Committee of the Olympic and Paralympic Games (Locog), insisting this does provide opportunity for non-sponsors to refer to their work.
However, he concluded: "Finally, I am working with Locog and the British Olympic Association (BOA) to agree a protocol to enable firms such as STL to leverage their involvement after the Olympics are over. I hope to make an announcement shortly."
In a handwritten section beneath, Robertson added: "In brief, point taken, but it is to protect the major sponsors, look at the protocol and the Parliamentary Written Statement and I am working on a post-games solution!"
Since the letter was written, ODA chairman Sir John Armitt has called on the government to take "urgent action" to reform the protocol but the government has indicated no solution will now be found before the end of the year.
A spokeswoman for the DCMS said: "DCMS is in discussion with the BOA and hopes to have a workable solution in place through which supplier companies can make reference to the work they have undertaken by the end of 2012.
"The discussions will run into the autumn given the immediate focus of both the government and the BOA/BPA on delivering a successful Olympic and Paralympic Games."