Mitie results impacted by difficult trading period for its healthcare division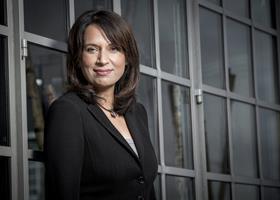 Mitie has posted a 9.5% drop in operating profit in half-year results for the six months to September 2015.
The outsourcing giant posted operating profit of £58.1m, down from £64.2m the previous year, which it attributed to "a deterioration" in the performance of its healthcare division.
However, the firm posted a pre-tax profit for the period of £45.1m, compared to a £1.3m pre-tax loss last year. Mitie's pre-tax loss last year was caused by £45.7m of exceptional losses on "a small number" of design and build contracts in its asset management business - a division it has since wound down.
Half-year revenue increased 2.2% to £1.12bn, up from £1.1bn.
Mitie's healthcare business - which provides homecare services to help people live more comfortable and independent lives in their own homes - made an operating loss of £2.1m, compared to a £4.5m operating profit the previous year.
Mitie attributed the loss to a "challenging market", having to close a number of branches, and to "pre-emptively" increasing wages across the division ahead of the introduction of the national living wage.
Mitie said that having exited from "unprofitable contracts" and consolidated branches Mitie expects a return to profitability for the division over the next 18 months.
Its healthcare arm won contracts with the Royal Borough of Kensington and Chelsea and the London Borough of Hammersmith and Fulham.
Elsewhere the firm won a string of major contracts over the period, including the retention of its facilities management provider contract for five years with Rolls Royce and the extension of its contract with Sky for an additional five years.
The firm has also won a range of integrated facilties management contracts with a combined yearly value in excess of £50m with dmg media, Deloitte, Thales Group and an undisclosed high street bank.
The firm said its order book stood at £8.5bn and it had secured 97% of its 2015/16 budgeted revenue, as well as 68% of its 2016/17 forecast revenue secured.
Mitie chief executive Ruth McGregor-Smith (pictured) said: "Mitie has had a positive start to the year. Our focus on the services sector, primarily in facilities management, will ensure we continue our long-term track record of sustainable profitable growth.
"We are the market leader in integrated FM and are particularly pleased with recent contract awards and retentions. This gives us confidence we will deliver a good full-year performance."