Inititiative will see 480 staff leave by next spring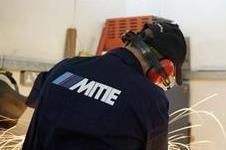 Mitie has said that the cost of the restructuring programme it announced this summer has already gone up two thirds to £24m.
The firm had said the initiative, which includes simplifying its IT operation, shutting offices in London and getting rid of 480 mainlu admin jobs by the end of its financial year next March, would cost £15m.
But in trading update for the half year to the end of September, the firm said the restructuring, which it has called Project Helix, had gone up by £9m. Mitie said it will see the firm save around £40m a year in operating costs from 2020.
It also said the jump had been caused by stripping out layers of management at its engineering and cleaning divisions which it said would "improve management accountability and visibility of contract profitability".
Peter Dickinson, acting chief executive of Mitie, said: "Overall we are making steady progress in the transformation of Mitie.
"Transforming a large, diverse business such as Mitie is neither linear nor without challenges, but the programme remains on track. I expect to see the positive impact of our endeavours as we move into the second half of the year."
But Cenkos analyst Kevin Cammack said it would be 2019 before knowing whether the restructure had worked. "Any positive verdict on its strategy is unlikely to be apparent for at least 18 months," he added.
Mitie said it is also looking at selling its property management business up for sale having received interest from third parties.
It added that the group's order book has gone up 3% since the end of March to £6.7bn having bagged new contracts with an unnamed multi-national grocery retailer, an undisclosed e-commerce and cloud computing company, and a major homewares and household goods retailer.
But it has also lost an undisclosed top 20 contract which was not due for retendering until 2019. This lost contract will result in a writedown of £6m, but a termination payment of £2m is anticipated, Mitie said.
Revenue is expected to be better than expected at £1.1bn for the half-year and looks to continue on an upward trend for the full year.
The firm's half-year debt is expected to be between £160m and £180m.