Jolyon Harrison earned £2.9m in 2018 but could not agree a future pay package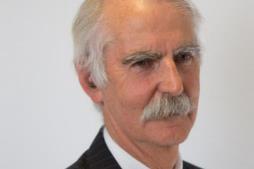 The chief executive of MJ Gleeson has left after seven years following a board bust-up about his salary and bonuses.
Shares in the firm sank more than 10% within 30 minutes of trading this morning after the firm said Jolyon Harrison had left with immediate effect.
In an update to investors MJ Gleeson said: "Following extensive discussions with Mr Harrison regarding his remuneration and succession planning, the board concluded that it was not possible to find a mutually acceptable basis for Mr Harrison to continue."
Harrison earned £2.9m from the firm last year, not including a £13,000 car allowance, £3,500 for car fuel and a further £1,500 for medical insurance.
To date Harrison has been handed more than £12m since becoming chief executive in 2012, with his salary for 2017 sitting at £2.8m.
MJ Gleeson has named James Thomson, who was chief executive of Keepmoat Homes until January, as its interim boss while it searches for a permanent replacement.