Revenue to fall to more than 40% to £145m
Housebuilder MJ Gleeson is bracing for a £100m hit to its turnover.
In a trading update to the City this morning, the firm said it expected to post turnover of £145m this year – down from almost £250m in 2019.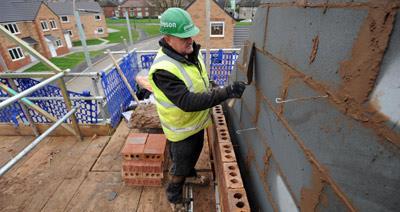 It said 62 of its 67 sites have reopened and that construction had restarted on 43 sites with activity initially focussed on preparing site infrastructure and groundworks.
It added that work will have begun again on the majority of sites by its year end on 30 June.
It also confirmed that it has unfurloughed 275 of the 456 staff it put on the government's jobs-saving initiative in April. In total 70% have returned to work with the balance expected back by the end of July.
Gleeson said it had achieved 43 completions during April and May bringing year to date sales to 1,037 homes by 31 May. Completions are expected to continue at a similar pace during June, it added.
Reservation levels, which had fallen to 25% of pre-covid levels over the April-May period, have recovered to around 70% in June.
The firm will provide a post-year end update on 9 July.