Housebuilder raises profit expectations in pre-close trading update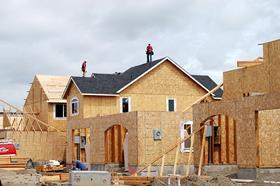 Housebuilder and developer MJ Gleeson said it has increased profit expectations for the year to 30 June after it saw house sales rise by 38% in the year.
In a trading update in advance of full year results the firm said it sold 561 homes, of which 84% were on higher margin land acquired since the credit crunch, which "substantially improved … profitability".
The firm said it increased its land bank by 31% to own 5,065 plots, with a further 1,600 plots in the pipeline to be bought. Forward sales were also 70% up, at £44.2m.
It said it's strategic land business, which trades land for major housebuilders in the South east, was also taking "advantage of strong demand."
The statement said: "Following the year end land sales, and the stronger than expected performance by Gleeson Homes, the Group now expects to deliver a level of profitability from the business units for the year ending 30 June 2014, significantly ahead of expectations."