The Defence Infrastructure Organisation is expected to shed more jobs and is looking for a private sector partner to manage operations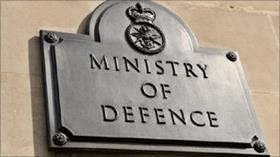 The Ministry of Defence's estate arm has made 1,000 redundancies in the first year of its operation and anticipates further job losses after confirming it will press ahead with plans to appoint a private sector partner to manage its operations.
The Defence Infrastructure Organisation said this week that that 1,000 staff had lost their job since the organisations was formed in April 2011.
A spokesman said that when the DIO was formed, in a move that brought together Defence Estates and other infrastructure bodies from across the armed forces, it had 4,200 employees - a reduction of from about 7,000 employees across the MoD - but as of April this year this had been reduced to 3,200.
He said the organisation was likely to be "further slimmed down from its current size" as it adopts a "new business model", which will include the appointment of a private sector partner to "manage and develop our business".
The DIO undertook a 'soft-market test' on the plans to procure a private sector partner earlier this year, and the spokesman said the MoD had now given the green light for the plan to procure a Strategic Business Partner (SBP), with an OJEU notice expected imminently.
He said: "We are working on the detail of how this will look in practice, along with timescales and which activities would be transferred".
The DIO is managing the £5bn New Generation Estates Contract (NGEC) programme, which includes a £1.5bn contract to provide repairs and maintenance to the more than 49,000 UK military homes.
However, the DIO had been heavily criticised for being under-resourced and last year had to cancel plans to procure contracts in the NGEC together, setting back the procurement schedule, with industry figures citing a lack of staff to deal with the procurement as a key reason for the delays.
In January the DIO said no NGEC contracts would be awarded this year, as it looked to appoint a private sector partner to manage the defence estate, worth nearly £20bn and including about 4,000 sites.
As Building reported in March, the DIO was "besieged" with responses from firms interested in the SBP role, including Serco, Capita Symonds, Babcock and CH2M Hill.