Major MoD review will see 91 sites sold off, including five golf courses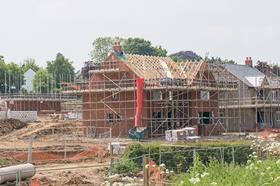 More than 32,000 acres of excess land owned by the Ministry of Defence are being sold off to build 55,000 new homes.
The Ministry of Defence (MoD) has decided to sell 91 sites in total as part of a major review of its estate.
Land being sold off includes ten surplus airfields and five golf courses.
It said the new homes will help contribute to the government's overall target of selling land for 160,000 new homes by 2020.
The move is expected to save the taxpayer £140m in running costs for redundant buildings over the next decade.
Defence secretary Michael Fallon said: "We have been spending billions maintaining a defence estate that doesn't meet the needs of our Armed Forces. This plan delivers an estate fit for our forces and their families.
"By putting money where it is needed, we will provide better facilities to train our Armed Forces and deliver more stability for military families."