NBS survey finds that number of firms that have used BIM has jumped from 39% to 50% over last year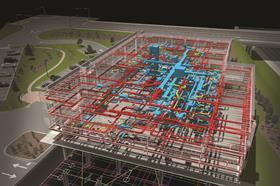 More than half of construction firms surveyed by construction specification service NBS have now used building information modelling on at least one project, according to results of its annual BIM survey due to be launched next week.
The survey found that 54% of firms had now used BIM, a leap from 39% last year. In addition, 93% said they will be using it by 2016, the date by which all centrally procured government contracts are due to be using BIM.
The survey, which garnered responses from over 1,000 construction professionals, found that awareness of BIM had reached 95%. This has risen from 58% in 2010.

To read more about the survey click here