Exclusive: Contractor will close its Durham office and move its operations to Leeds as part of move to reshape its regional business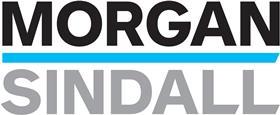 Morgan Sindall is closing its office in the North-east of England as it continues to reshape its regional business in a bid to cut costs and adapt to current market conditions.
The contractor confirmed it would close its Durham office by the end of October, with its operations transferring to its Leeds office.
Around 10 staff at the office are currently in consultation, the firm said, with it likely that there could be some job losses.
The move comes after Morgan Sindall restructured its regional management team, with Gordon Ray, managing director in the North-east, and Peter Whitmore, managing director in the South-west, leaving the business.
The move meant the company was reshaped with four rather than six geographic regions, with Dave Smith taking the role of managing director for the North of England and Wales and John Homer becoming managing director for the South of England and Wales.
However, a Morgan Sindall spokesman said the closure of the Durham office did not mean the contractor was pulling out of the north east of England, with the firm continuing a series of jobs across the region.
He said it was a part of the firm's regular review of its business and followed a similar move last year when the firm closed its Nottingham office and moved its operations to Birmingham.
He said the firm could not rule out further regional office closures in the future, but said this would only come as part of the firm's ongoing "prudent business management".
In a statement the firm said: "In parallel with continually securing new projects, we do, in the course of prudent business management, regularly review the scale of our operations, including our office network, to reflect market conditions.
"As part of this, we recently announced that our Durham office will be closing by the end of October, a move which follows our decision to focus the management of our operations across the north east of England from our Leeds office.
"This enables us to keep our cost base as low as possible to ensure that we can continue to provide our customers with outstanding quality and value. It will have no impact on our current projects and our commitment to develop the pipeline of new business across the North East which remains as strong as ever."
Earlier this month, Morgan Sindall's investment arm was appointed preferred partner for a £1bn 15-year regeneration project in Slough.