Finance director David Mulligan's departure comes after chief executive stepped down in November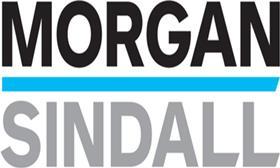 Contractor Morgan Sindall has announced the surprise resignation of its long-time finance director, David Mulligan, saying he has left in order "to pursue new challenges".
The announcement comes just two months after the firm issued a profit warning and its chief executive, Paul Smith, left the business allowing executive chair John Morgan to re-take direct control as chief executive.
In a statement Morgan Sindall said Mulligan, who has been finance director since 2004 and at the firm since 1997, will be replaced by Steve Crummett, most recently group finance director at Filtrona Plc. The firm said Crummett has worked at Exel plc, Mckechnie plc and Logica plc, and qualified as a chartered accountant with Arthur Andersen.
Mulligan will remain at Morgan Sindall for a handover period until April 10 this year.
The move comes after a series of restructures at Morgan Sindall businesses, including at its main contracting and civils business and its social housing arm, Lovell.
Chairman, Adrian Martin, said: "On behalf of the Board I would like to thank David Mulligan for his significant contribution and commitment to Morgan Sindall over the past fifteen years. In his time with us, David has been instrumental in developing strong reporting disciplines and controls and has been a collaborative and supportive member of the team.
"I am delighted that we have recruited a person of Steve Crummett's calibre as Finance Director. He has gained substantial and wide-ranging experience across a number of businesses and has valuable and significant skills which are relevant to Morgan Sindall as the business continues to focus on growth opportunities for the medium to longer-term."