Building Live: Panellists tell conference majority of industry unlikely to adopt BIM Level 2 by April 2016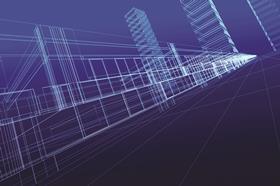 It is unlikely all construction firms will adopt BIM Level 2 before the April 2016 government deadline, according to panellists at Building Live.
Last month, Building's latest annual BIM survey showed just 32% of firms are using Level 2 on projects, just five months before the government's BIM mandate kicks in.
Speaking at the conference yesterday, head of BIM at Lendlease, Rahul Shah, said it is "unlikely" firms in the industry already adopting BIM will get "the rest on the journey" to become Level 2 compliant before April.
Richard Waterhouse, chief executive of RIBA Enterprises, agreed with Shah and said: "We are going through a change process (in the industry). To think the industry can go through that process in five years is unrealistic.
"If you look back 20 years to CAD, we know there is an adoption curve."
However, Stephen Holmes, partner and practice BIM manager at Foster + Partners, believed there would be a "slow and steady ramp up" in firms adopting BIM Level 2 ahead of the deadline.
The panellists at the event also shared some of their experiences using BIM, with Shah revealing Lendlease have encountered legal issues in working collaboratively on BIM with other firms.
He said: "We had a tier one architect saying we can't issue you our BIM model as our insurance broker won't allow us to. Insurance brokers need education more than any others in the industry."