Administrator KPMG sells trading business to newly-incorporated MRBL Limited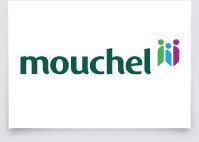 The assets of consultant Mouchel have been sold through a pre-pack administration to a new firm owned by its lender banks and its management.
KPMG was appointed administrator to oversee the transaction on Friday, after Mouchel shareholders rejected an alternative restructuring plan.
All Mouchel's trading businesses have been transferred to a newly incorporated company – MRBL Limited – and will continue to trade as usual, KPMG said.
Shareholders rejected a plan that would have seen its lenders swap £87m of debt for a majority stake in the company.
Instead the company was put into administration and immediately sold to MRBL, whose owners include lenders RBS, Barclays and Lloyds Banking Group.
Under the original restructuring plans shareholders would have been given a special dividend of 1 pence per share, but will now receive nothing.
Mouchel chief executive Grant Rumbles said the restructuring would ensure the business's future and secure more than 8,000 jobs.
Rumbles said: "With a stable and supportive ownership structure and a balance sheet that is fit for purpose, Mouchel will be in a strong position to rebuild the business and start winning large contracts again."
Trading of Mouchel shares was suspended on Friday.