Exclusive: Mouchel boss says consultant could exit its ownership deal with its banks within five years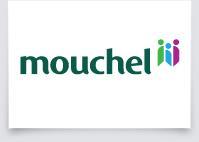 Mouchel could exit its ownership deal with its banks within five years, the consultant's chief executive Grant Rumbles has said.
Speaking to Building this week, Rumbles said the firm – which was delisted from the London stock exchange and sold to its banks through a pre-pack administration last Friday – could return to the stock market in "five years".
Other potential exits from the ownership deal include a sale to a private equity firm or to a bigger business, Rumbles said.
Mouchel's banks – RBS, Lloyds Banking Group and Barclays – agreed to write-off £87m debt in return for 95% ownership of the company, now the newly-incoporated MRBL Limited.
Mouchel's management retain 5% of the ownership, although this could rise to a maximum of 20% depending on the value the company realises on its exit from the ownership deal with the banks, Rumbles said.
Despite their majority shareholding, Rumbles said the banks would not interfere in the management of the company and added the firm would not be broken up and sold.
He said: "[The banks] have bought into our strategy. The banks don't have any positions on our board, nor do they want one."
The sale capped a tumultuous year for the firm, which was hit by accounting errors, contract mistakes, management resignations and failed takeover attempts for the company.
Mouchel shares have fallen from a high of 485p [check] in 2008 and were suspended on Friday at 0.95p
Mouchel was sold via a pre-pack administration after shareholders failed to back a restructuring plan that would have seen them receive a special dividend of 1 pence per share – under the alternative deal shareholders received no value for their shares.
Only 70% of shareholders backed the restructuring plan, just short of the 75% threshold required. Only 20% of shareholders voted on the motion.
Rumbles said: "We constructed a deal with our lenders where we could recover some value for our shareholders. I'm disappointed for the majority of shareholders who voted in favour [that this did not pass]".
Rumbles said the restructuring deal would ensure the 120-year-old business's future and secure more than 8,000 jobs.
The deal reduces the firm's debt from £147m to £60m, which Rumbles said was a "perfect" level for the £551.4m-turnover firm to operate with.
He said the deal would give the firm the financial security to bid for longer term outsourcing contracts from 2013, which the firm had not been able to bid for during its period of financial turmoil.
He said: "We haven't been able to bid for longer term contracts because clients have been worried we wouldn't be around to complete the contract. Now clients can select us like anyone else."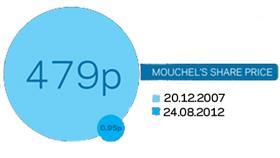 He said the firm was well-positioned after its March restructure and that its two divisions – Mouchel Infrastructure Services and Mouchel Business Services – held number two and three spots in the UK market respectively.
He said the firm will also target growth in its Middle East and Australian businesses.
Mouchel first introduced reinforced concrete to Britain in 1897 but evolved into an engineering consultancy.
It built the Royal Liver Building in Liverpool in 1909 and the cooling towers of Battersea power station in London.

Timeline: Mouchel's two years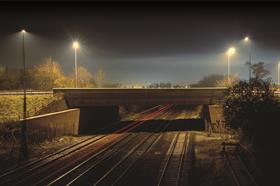 Oct 2010 Issues profit warning then posts full year pre-tax losses of £14.75m and announces the axing of 200 managers
Dec 2010 Deloitte is brought in to undertake a "targeted business review" of the company. Mouchel rejects a first takeover bid from Costain, valued at £119m
Jan 2011 Rejects a second Costain bid valued at £150m - only for Costain to up its offer to £170m. Reports suggest Carillion, Balfour Beatty and Capita are also taking an interest.Mouchel completes a £170m refinancing deal
Feb 2011 Rebuffs Costain offer in favour of advanced talks with Interserve
Mar 2011 Mouchel rejects both bids from Costain and Interserve. The firm says Interserve's offer "significantly undervalues the business" and Costain's proposal had an "unacceptably high level of execution risk"
Jun 2011 Admits order book has been hit by Costain and Interserve's failed takeover bids
Oct 2011
Chief executive Richard Cuthbert quits after an £8.5m hole is discovered in the company's accounts. Grant Rumbles is appointed as replacement.
Shares drop as the company admits it will breach banking covenants, has delayed publication of its accounts and announces that its chairman Bo Lerenius will step down. Interim chairman David Sugden lasts in the role for just three days, to be replaced by former BBC Trust chairman Sir Michael Lyons.
Offloads its £13.6m-turnover rail business to Australian consultant Sinclair Knight Merz for £3.4m and its £4.7m-turnover pipeline design business to engineer Mott MacDonald for £2.55m
Dec 2011
Appoints fourth chairman in three months - former chair of housebuilder Crest Nicholson, David Shearer
Mar 2012 Restructures the business into two divisions - Mouchel Infrastructure Services and Mouchel Business Services. Closes 13 offices and announces a half-year loss of £11.6m
1 Aug 2012 Firm announces restructuring plan to sell up to its banks and delist from the stock exchange
24 Aug 2012 Shareholders fail to back the restructuring plan and a special dividend offer of 1p per share. The firm enters administration and its assets are bought by MRBL Limited, owned by Mouchel's bankers
Analysts' views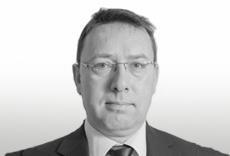 Robin Speakman, analyst at Shore Capital
In reality it was Mouchel's over-indebtedness and problems relating to individual contract formation and accounting that brought us to this point.
The fault is not with the outsourcing market - the majority of outsourcing contracts are working and delivering value for tax payers.
Mouchel probably should have sold [to one of the interested parties] but it begs the question, why didn't they?
Despite the administration there's still a strong order book there and even though the equity is wiped out it will continue to trade.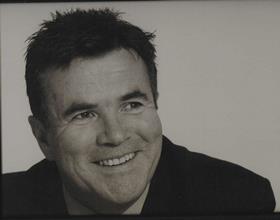 Tony Williams, analyst at Building Value
The rejection of the restructuring plan leaves Mouchel's ordinary shareholders with nothing. Remember, too, that its share price peaked at 479p in December 2007. Nor is it the first casualty of this recession in which, by the end of 2012, UK construction output will have fallen by almost 12% in real terms.
But Mouchel made its own problems, too, viz the £8.5m accounting hole back in the autumn of 2008; and the even more critical issue of its debt - without which it may well have survived.
Going forward, and after a ruthless pre-pack administration, it lives to fight another a day; or at least another day until it is sold to a trade buyer - that is, forget any thoughts of a return to the stock market.