Developer-contractor buoyed by 'competitive' London land market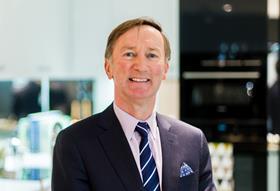 Mount Anvil has posted a one third rise in turnover in its latest annual results.
The developer-contractor, which operates chiefly in central London, reported revenue of £216.2m for the year to 31 December 2014, up from £162.2m the previous year.
Pre-tax profit also increased, from £15.4m to £17.3m. The average selling price was £649,000, up 21% on the 2013 figure of £535,000 – reflecting the buoyant central London residential market.
Mount Anvil said its development pipeline had grown by 46% to 1,535 new homes, up from 1,314 homes the previous year, which it values at £1.36bn, as well as 20,000 sq m of commercial space, up from 25,000 sq m.
Recent site purchases include Kidderpore Avenue in Hampstead, from King's College London, and Keybridge House at Vauxhall, from BT Group, where the firm is building the UK's tallest brick residential tower, some 129m high.
Chief executive Killian Hurley said: "The London land market remains competitive [but] our integrated developer-contractor model enables us to optimise and appropriately price projects".
He added: "We are now at a stage of the cycle where the fiction of a 'fixed price' build contract has started to wear thin. Packages let during 2011/2012 are creaking at the seams, and when sub-contractors are under intense cost pressure, programme, quality and health and safety are often sacrificed.
"It is precisely at this stage in the cycle that our role and experience as a main-contractor helps us to maintain control over cost, programme, quality and health and safety."
Mount Anvil has grown almost tenfold over the past 10 years, posting turnover of just £24m in 2005. It has an unbroken record of profitability, including throughout the last recession.
The firm operates almost entirely in central London, notably Islington, Wandsworth, Southwark, Hammersmith & Fulham, plus riverside locations.
Mount Anvil is owner-managed, with 81 shareholders, 80 of whom are staff working in the business.