Survey reveals half the capital's local councils have no clear planning policies on initiative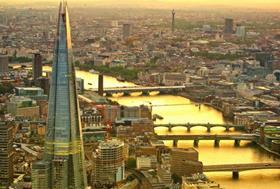 Despite London suffering from a shortage of affordable housing, new research has revealed that fewer than a third of the capital's borough councils have clear positions on their planning policies for Build To Rent (BTR).
A survey by consultancy Nexus Planning has found that while half of the 33 local authorities operating in London – comprising 32 London boroughs and the City of London – referenced or acknowledged the BTR sector in planning policy or guidance documents, only 30% had what it described as "clear, positive positions on the sector, evident through policies or guidance" on the subject. And around half of London's councils made no reference at all to BTR in their adopted or emerging planning policy.
The research highlighted the efforts of Hammersmith & Fulham, Southwark, Camden and Wandsworth in trying to boost BTR provision and the report concluded that in the past 12 months there had been a notable shift in planning policy across the capital. But it warned much still had to be done to improve the situation.
Amanda Balson, executive director at Nexus Planning and co-author of the research, said the findings showed there were major BTR policy discrepancies between local authorities across the capital.
"Some have embraced BTR as a practical and responsible solution to tackling the housing crisis but the majority of local policymakers are not getting to grips with this important sector.
"There are currently 60,000 BTR homes either completed, under construction or with planning permission, with more to follow. It's therefore surprising to find that the clear majority of local authorities have only limited regard for this growing sector," she added.
Among the 16 councils whose policies were deemed BTR 'negative' by the Nexus survey were Tory-run Bromley and City of Westminster and Labour-controlled Greenwich and Lewisham.
The Greater London Assembly lists nine definitions for a project to be classified as BTR, including offering longer tenancies – three years or more – and rent certainty for the period of the tenancy.