Soham station was closed in 1965 during the Beeching cuts
Murphy has landed an £18.6m contract to build a new railway station in Soham which will reconnect the Cambridgeshire town to the rail network for the first time in 55 years.
The job for Network Rail includes building a single 99m platform able to accommodate four-carriage train services, a footbridge across the railway line and a 50-space car park.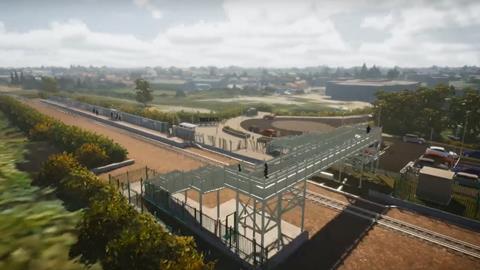 Soham's former station was closed in 1965 as part of the Beeching cuts, which led to over 2,000 of the UK's smaller stations being shut.
Funded by the Cambridgeshire and Peterborough combined authority, the new station will be served by the existing Greater Anglia line between Ipswich and Peterborough, for which Murphy is Network Rail's framework delivery partner.
Enabling works are scheduled to begin this autumn with construction starting early next year and completion slated for the end of 2021.
Last week, Murphy said it had returned to the black in 2019 with the firm posting a £7m pre-tax profit from a £13m loss in 2018 on turnover up 13% to £880m.