Morgan Sindall division will redevelop former city council HQ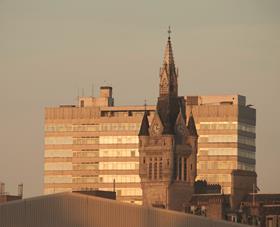 Muse Developments has won a £100m scheme to redevelop Aberdeen City Council's former headquarters, St Nicholas House.
Muse will deliver a mixed-use scheme including offices, a hotel, cafes, restaraunts and retail space.
Muse – the regeneration arm of Morgan Sindall – has won the project in joint venture with Aviva Investors.
The council will lease the development from Muse and receive a proportion of the rental profits for 35 years, after which the site and development will transfer into council ownership.
John Morgan, chief executive of Morgan Sindall Group, said: "Muse Developments is delighted with the opportunity of working on this scheme.
"We have a strong track record in similar joint venture regeneration projects and are confident that we will deliver a successful living and working destination.
"We are excited to be working with Aberdeen City Council and look forward to bringing innovation and long-term value for the people of Aberdeen."