Regulator restarts its assessment of Cumbrian reactor design that was stopped in 2011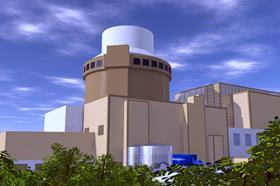 The prospect of building a fleet of new nuclear power stations in the UK took one step forward today as UK's nuclear regulator announced it intends to restart the process of examining Westinghouse's AP1000 reactor in the next three months.
Nuclear engineer Westinghouse took its reactor design through the first stage of the regulator's assessment in 2011, but did not progress any further because it did not have an order for one of its reactors from one of the UK's three nuclear power projects.
However, the firm bought a 60% stake in nuclear power developer NuGen in January this year and pledged to have its own reactor up and running at the developer's site in Cumbria by 2024.
This week in its quarterly update the Office for Nuclear Regulation (ONR) said it expected to start the second phase of the generic design assessment (GDA) of the AP1000 reactor in the next three months.
It said: "The regulators anticipate re-starting the GDA of the Westinghouse AP1000 in the next period, and have made preparations in terms of securing resource, developing a mobilisation plan and working with their legal teams on the funding model for the project."
A spokesperson for Westinghouse said the firm was "pleased" at the progress of the assessment. He added: "Once the ONR is remobilized for AP1000 plant assessment, we expect to achieve GDA approval in circa 24 months."