Head of design review Alan Thompson among three staff taking voluntary redundancy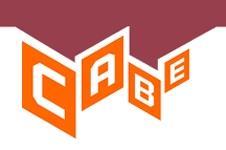 Three members of design watchdog Cabe, including its head of design review, are to made redundant.
The former official government advisor - now known as 'the Cabe team at the Design Council'- recently missed out on securing a government contract worth £10m over two years to help neighborhoods develop local plans and had announced a programme of voluntary redundancies.
Design Council chief executive John Mathers said that Cabe head of design review Alan Thompson would be exiting along with design review advisors Jonathan Freeman and Faye Tomlinson.
Thompson had been second-in-command to former Cabe director Nahid Majid who said she feared for the future of the organisation after her post was unexpectedly cut last November.
Mathers said he had also advertised for a new director of architecture and the built environment to "drive forward the critical work" that the Cabe team is doing.
He said: "Kathy MacEwen, head of planning and enabling, and David Waterhouse, head of programme development, will in time report to the new director of architecture and the built environment."
Mathers added he is confident that the new team structure will give Cabe "the right mix of professional skills to drive the business forward".
Cabe was formerly a quango overseen and funded by the Department for Communities & Local Government, a department which will pull the plug on Cabe's final tranche of central government funding in the next few days when its £2.4 million grant runs out.
A spokesperson for the Design Council confirmed the three departures are voluntary redundancies adding the organisation "is still finanlising the team structure".