Mayor George Ferguson hails 25-year development agreement by Network Rail and others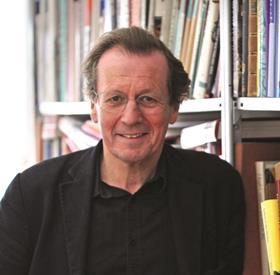 Bristol Temple Meads station is set to be redeveloped into an "iconic transport gateway" under a new partnership of key stakeholders.
Bristol City Council, West of England Local Enterprise Partnership (LEP), the Homes and Communities Agency (HCA) and English Heritage have joined Network Rail in signing a 25-year memorandum of understanding.
The agreement will see the members develop a new masterplan and identify potential funding streams to deliver the work.
The station currently has over nine million people passing through yearly, and the redevelopment is aimed at supporting the growing passenger demand.
The project forms part of Bristol's Enterprise Zone's regeneration and Network Rail's transformation strategy for the Western route.
Bristol mayor and former RIBA president, George Ferguson, said: "A redeveloped Temple Meads is crucial to the success of Bristol's Enterprise Zone and to the city and region as a whole.
"At the moment, the station suffers with congestion, overcrowding and does not give the best possible welcome to the city."
Patrick Hallgate, Network Rail Western managing director, said: "The progressive city of Bristol deserves an iconic transport gateway that meets the needs of the Enterprise Zone.
"The common purpose demonstrated by all the key partners will be vital to help drive the vision for Bristol Temple Meads forward."