Housing firm wants savings made by 2021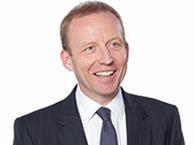 McCarthy & Stone's interim chief executive John Tonkiss has been handed the top job on a permananent basis.
Tonkiss (pictured) has held the interim chief executive role since 1 September, following Clive Fenton's retirement at the end of last month. Prior to this, he was the firm's chief operating officer.
The company has also announced the results of its strategic review, with the firm set to cut costs by £40m a year by 2021. The retirement housing specialist said it planned to save more than £90m between 2019 and 2021.
McCarthy & Stone also revealed it planned to increase operating margins to more than 15% by 2021.
Earlier this month, McCarthy & Stone confirmed it expected its full year operating profit to fall by up to 32% for the year to the end of August, as the retirement homes builder deals with what it called "continuing economic uncertainty and a slower secondary market".
The firm said its operating profit for the year was expected to be between £65m and £73m, versus last year's figure of £96m.
Back in June the group warned its operating profit for 2018 could be a third lower than last year, following a decline in both reservations and property prices.