First decline in new incoming work for three years as clients put off orders and commencing contracts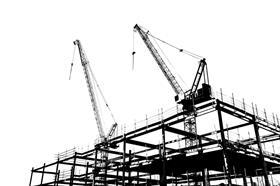 New construction orders declined for the first time in three years in May as clients put off work until after the EU referendum.
According to the latest Markit/CIPS survey, output growth over the month slowed to its weakest rate for over three years.
The index registered 51.2 in May, above the neutral 50 threshold which separates expansion from contraction, but below the 52 level the previous month and well below the 54.2 registered in March.
According to a special question added to the survey in May, around one third of respondents said they had seen a detrimental impact on their business from uncertainty caused by the upcoming referendum.
The survey found all three broad areas of construction activity were stuck in a low gear during May. Residential building work increased at one of its weakest rates since early 2013, while growth of commercial activity was the slowest for nearly three years.
Civil engineering stagnated in May, which made it the worst performing sub-category for the second month running.
However, staff hiring continued to grow, which marked three years of continuous job creation. The latest increase in payroll numbers was the fastest since January, which construction companies linked to new project starts and high levels of orders-in-hand.
Building has launched a campaign in favour of the UK remaining in the EU, after conducting a survey of 1,300 professionals which found two-thirds support in the sector for staying in.
Mark Robinson, chief executive of procurement group Scape, commented: "With less than a month until the EU referendum, we wait with baited breath to see if a decision on the question will spark a much-needed U-turn in construction output activity.
"For now, today's data shows that output growth in May eased to its weakest in almost three years. Despite job creation picking up in the month, reaching a four-month high, incoming new work fell for the first time in almost three years.
"With uncertainty around the economic outlook continuing to prevent new projects getting the green light, there is doubt about whether this growing workforce can be maintained."