Contractor recommends pilot scheme for 500 schools to help end skills crisis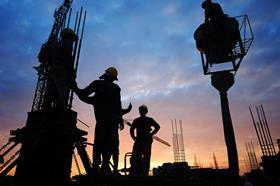 Specialist contractor NG Bailey has called for significant changes to careers advice given in schools to help solve the skills crisis in construction.
In a report published on Wednesday and shared exclusively with Building, NG Bailey has proposed the new government reinstate the careers advice funding which was scrapped by the previous coalition government in 2012.
The firm argues that there is a lack of face-to-face careers advice in most schools, which means pupils are not told about the full range of academic and vocational opportunities available to them.
It recommends the Department for Education fund a £30m pilot scheme involving 500 schools, which it estimates would benefit around 450,000 pupils.
Cal Bailey, sustainability director at NG Bailey, said: "Tackling our growing skills gaps has to be a priority for the new government and this has to start in our schools.
"Politicians, civil servants and educationalists need to work with the business community to make the changes that we all believe are necessary."