Commission chair Andrew Adonis calls for evidence during tour of five Northern cities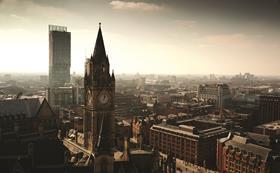 The newly-launched National Infrastructure Commission has issued a call for evidence, as chair Andrew Adonis began a two-day fact-finding visit to the north of England.
The commission has three initial priorities - northern connectivity, London's transport infrastructure and energy supply.
Adonis' research trip will take in Sheffield, Leeds, Manchester, Liverpool and Newcastle. He will be accompanied by Transport for the North chief executive David Brown.
The consultation will run until 8 January 2016, and submissions will feed into the commission's first report ahead of next year's Budget. Evidence is sought from all interested parties, including industry, local and regional government, NGOs and the wider public.
Adonis said: "To make the north a powerhouse once again we need a new era of infrastructure investment. The National Infrastructure Commission will look broadly at long-term needs and provide impartial advice to government and Parliament.
"I am delighted that the Call for Evidence is being launched in the north of England. We have seen great steps forward in the north's infrastructure, including Airport City in Manchester and the new deep water port in Liverpool.
"This Call for Evidence will support the Commission to make the infrastructure of the north greater still."
For more information visit the NIC website here.