Group led by Sadie Morgan is looking to increase influence of design on schemes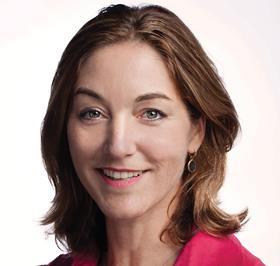 The National Infrastructure Commission is looking to recruit up to five experts to join its new design group, with successful candidates set to play a role in how infrastructure schemes are designed, planned and delivered.
Sadie Morgan (pictured), a commissioner at the NIC and a Building columnist, will chair the group and said those involved will make the case for design experts to get "a seat at the table at every step in a project's lifecycle".
Morgan called on professionals with backgrounds ranging from the built environment to ecology, and engineering to sustainability, to submit applications to become members.
"Whether it's engineers, architects, designers or ecologists, we're looking for people who are passionate about good design and have the commitment, energy and enthusiasm needed to be real champions for this cause across the world of infrastructure."
Successful applicants will be required to attend four half-day meetings a year at the NIC's London office, "supplemented by additional engagements to support the design group's purpose".
Group members, who will not be ministerial appointments, will receive £500 a day, the NIC said, adding that "reasonable travel and expenses will be paid".
Anyone wishing to apply can download the candidate pack here and submit their application by 5pm on 15 March 2019.