Construction firm posts losses for second year in row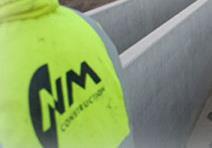 North Midland Construction has posted a second-year of pre-tax loss of £3m due to problems in the firm's buildings and civils arm.
The loss for the year to December 2014 for the group, which posted a profit warning earlier this month, was actually a reduction from the £5.97m loss reported the previous year. Revenue at the group rose 8.8% to £193m.
North Midland Construction's Building and Civil Engineering division posted £6.22m in operating losses due to unforeseen delays and cost over-runs on the two major contracts which prompted the profit warning. However, North Midland Construction said it had made progress on the resolution on a number of its legacy contracts.
The firm's M&E subsidiary Nomenca showed improving results for the year, with operating profit rising by 14.1% to £0.9m on revenue of £43.61m. Secured workload for £2105 stood at £155m.