Construction group blames Carillion Telent for first quarter loss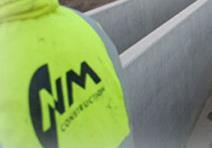 North Midland Construction has said it made a £125,000 loss during its first quarter of trading.
In a trading statement issued today ahead of its annual general meeting, the group blamed the loss on closure costs resulting from the withdrawal from two loss making geographical areas on its Carillion Telent framework contract for British Telecom.
However revenue increased 21.3% to £54m.
The statement said: "The BDUK (Broadband UK) programme of broadband rollout for Carillion Telent has proved to be unprofitable due to the mix of work being undertaken varying entirely from the model tendered.
"The losses sustained in the Lincolnshire and Shropshire areas were unsustainable and the decision was taken to terminate the contract in these areas."
North Midland posted a £2.9m pre-tax loss in April for the year to December 2014, down from a £6m loss the previous year.
In today's update the firm attributed the losses over the last two years to "the resolution and completion of legacy contracts secured at the height of the recession".
Revenue is expected to exceed last year's as tender opportunities have increased since the decisive election result this month, with the group's order book standing at around £167m.
North Midland's building division has split from the old building and civil engineering division and reinstated as a standalone division with a new management team.
The division delivered an operating profit of £11,000 for the first quarter of the year, on revenue which increased by 87.1% to £2.7m.